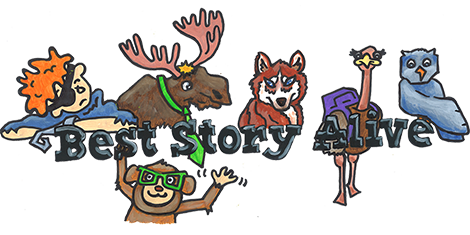 Hi, it's me - Talbert
I'm Talbert the wonky monkey.
They call me Wonky because I LOVE to LEARN!
So, I can tell you things about BestStoryAlive.com and I know a lot about Stillville.
That's where I live – my friends, too – and so any of our adventures take place.
You can write to me at [email protected] or use the form below I can send you "word a day" emamils.
These are new, funny or unusual words I thought you might like to know.
And ever so often, I send you joke.
Oh, and your parents can sign up too so that you can laugh and learn together.
It's fun for everyone!